Noe Valley
is a beautiful neighborhood located in the heart of San Francisco. Known for its charming streets, stunning architecture, and vibrant community, it has become one of the most desirable places to live in the city.

Nestled between the Castro, Mission, and Diamond Heights neighborhoods, Noe Valley offers easy access to some of San Francisco's most famous landmarks, including the Golden Gate Bridge and Alcatraz Island.

But what really sets Noe Valley apart is its unique blend of old-world charm and modern amenities. In this article, we'll take a look at some of the hottest architectural styles in Noe Valley and what makes them so special.
Victorian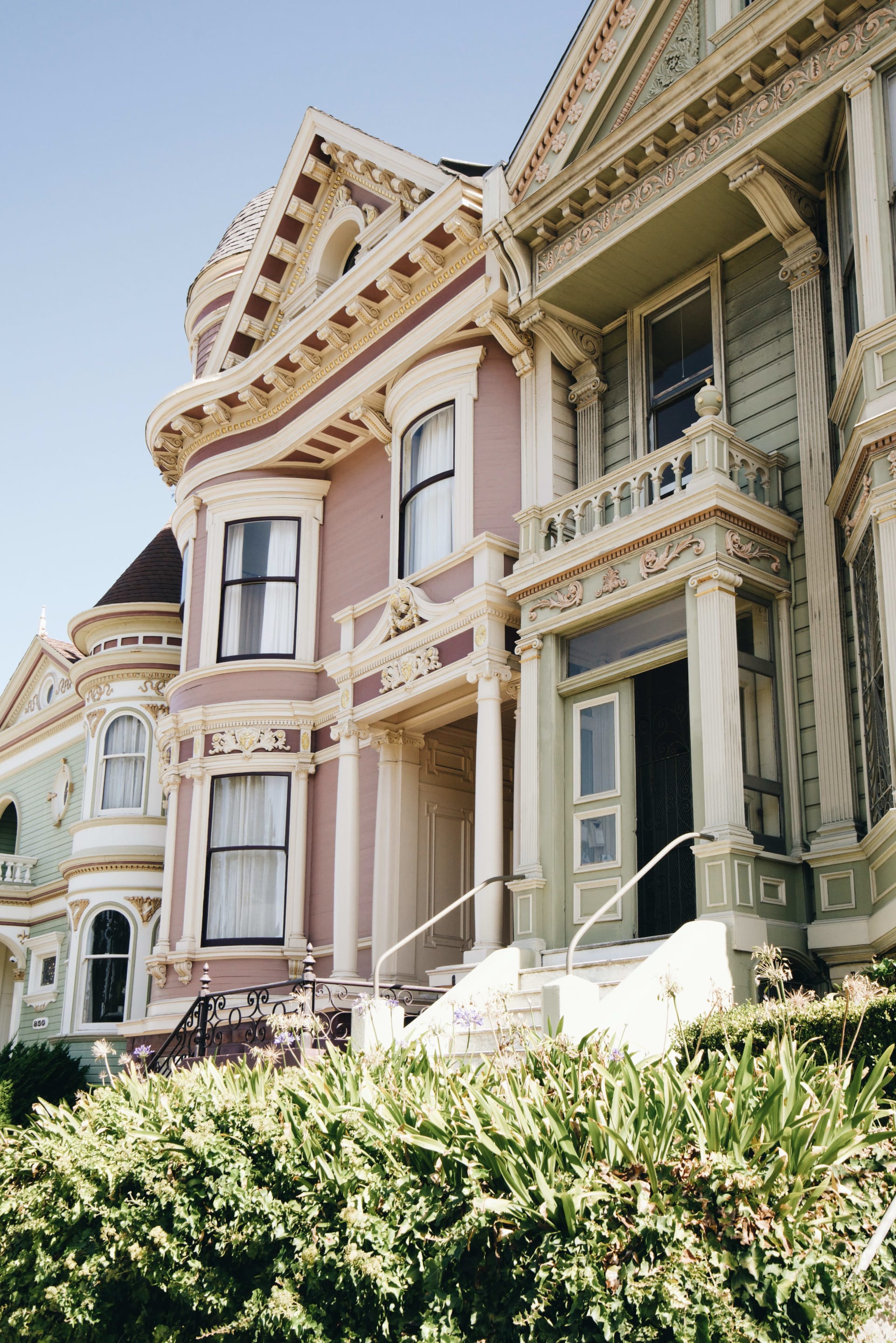 Victorian homes were first built in Noe Valley over a century ago, during the reign of Queen Victoria of England from 1837 to 1901. The style was heavily influenced by the fashion and architecture trends of that time in England, which quickly spread to the United States. These homes typically feature high ceilings, large bay windows, and ornate decorations like wood strips shaped like flowers, leaves, and even donuts. This decorative wood trim was often called "gingerbread" and added a touch of elegance to the flat-fronted houses.

Victorian homes in Noe Valley were built mainly from 1870 to 1910, and many of them were painted in different colors, earning the nickname "Painted Ladies." In Noe Valley, the primary types of Victorian homes include Italianate, Stick/Eastlake, and Queen Anne. The Italianate style features a low-pitched roof and tall, narrow windows with elaborate cornices. The Stick/Eastlake style is characterized by its stick-like ornamentation and asymmetrical design. Queen Anne style, which was popular in the late 1800s and early 1900s, features a steeply pitched roof, a large front porch, and ornate detailing.

One of the most famous builders of Victorian homes in Noe Valley was Fernando Nelson. In 1897, Nelson built a stunning Queen Anne Victorian at 701 Castro Street on the corner of Castro and 20th Street. This house is one of the most beautiful and well-preserved Victorian homes in Noe Valley. It features a distinctive turret and intricate detailing that highlights the ornate style of Queen Anne architecture.
Edwardian
Edwardian homes gained popularity in the early 1900s as a movement towards simpler, handcrafted homes gained traction. There are more Edwardian-style homes than Victorian style in San Francisco. This is due to the devastating 1906 earthquake and fire that destroyed a majority of Victorian houses. The citizens of San Francisco were forced to rebuild. The timing coincided with the Edwardian period, named after King Edward VII, Queen Victoria's son. This led to the construction of numerous Edwardian homes, making San Francisco a largely Edwardian city architecturally.

The Edwardian period only lasted from 1901 to 1918. Despite this, the presence of Edwardian homes in San Francisco is impressive. Many can be found in areas that were heavily rebuilt after the earthquake.

Edwardian homes differ from their Victorian counterparts in several ways. They feature less embellishment and are often lighter in color due to the invention of gas and electric lighting. Noteworthy examples of Edwardian homes in Noe Valley include the homes on the 100 block of Jersey Street and those on the 400 block of 30th Street.
Marina Style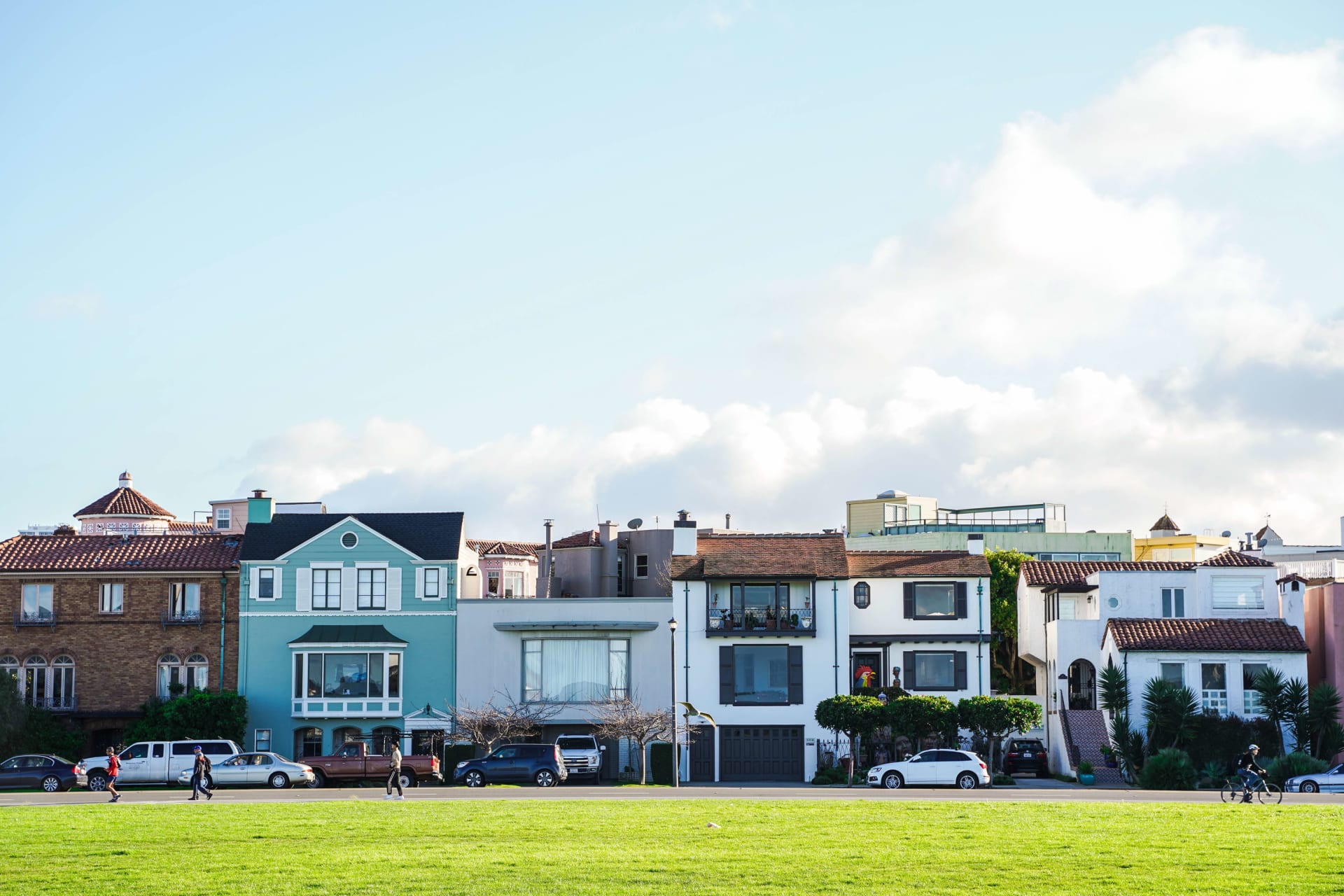 The Marina Style is a prevalent architectural style in San Francisco, which originated in the Marina District. This style was popularly used for designing apartment buildings, single-family homes, and flats during the 1920s and 1930s.

Marina-Style residences typically have a garage that opens at street level, with a row of windows that nearly spans across the first-floor facade. The entrance is typically located on the side of the main elevation. The garage usually has double doors, which are sometimes glazed and are generally the width of a single car. A wall plane with a high proportion of glazing is typically located above the garage, and this glazing can take the form of a bay window or a series of ganged windows. Marina houses can have simple detailing or ornamentation or incorporate historicist details. Stucco facades with red clay tiles used for decoration at the roofline are a common feature of this style.

Attached Marina houses typically fill the lot line, creating a pleasing, harmonious rhythm for pedestrians. The floor plan has the living room overlooking the street, with the bedrooms located at the back. Large rear yards are also common. Marina houses are a unique building style and type typically associated with San Francisco.
Mission Revival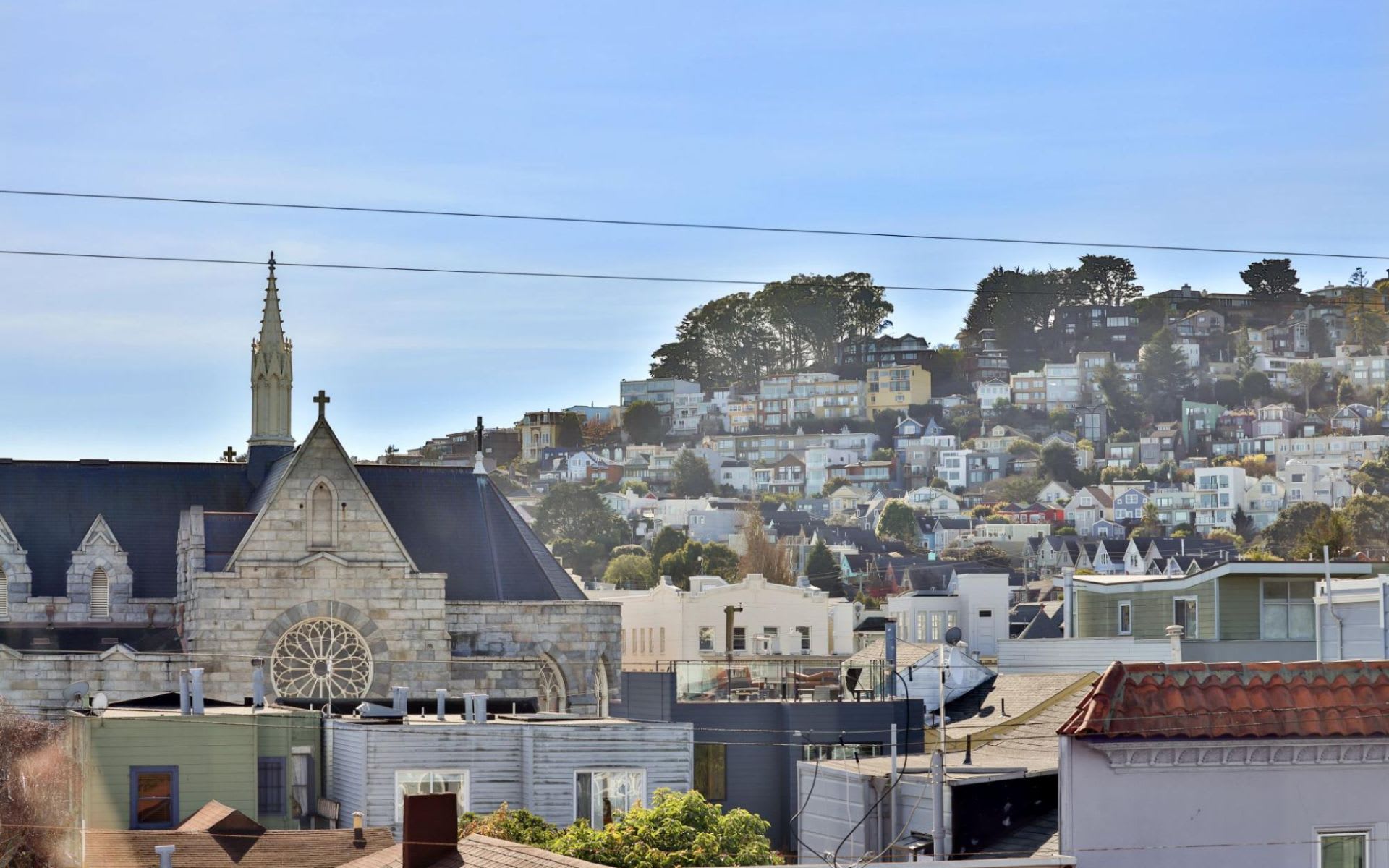 The Mission Revival architectural style was inspired by the iconic Spanish missions and gained popularity during the Edwardian period. In San Francisco, most of the remaining Mission Revival buildings were constructed after 1901. Historians believe that the popularity of this style was a reaction to the industrialization of the time when many people were nostalgic for different periods in history. The style's signature features are stucco exteriors and embellished adobes.

In Noe Valley, there are examples of Mission Revival architecture that incorporate these features. The Presidio military base is another notable example of this style in San Francisco. This historic building features rounded bell gables, stucco walls, and iconic red tile roofs. Other notable Mission Revival buildings in San Francisco include the San Francisco Armory and the Balboa Theatre
Streamline Moderne
Streamline Moderne is a modern architectural style that became popular during the Great Depression. The style's design elements were inspired by aerodynamic details seen on trains, cars, planes, and ships, featuring long silhouettes, rounded corners, and horizontal details. Streamline Moderne is typically found in more recently developed areas of San Francisco, like Noe Valley.

Streamline Moderne was a popular architectural style in the 1930s and 1940s, characterized by a sleek and modern design that incorporated aerodynamic shapes and curved lines. In Noe Valley, one notable example of Streamline Moderne includes the Aquatic Park Bathhouse Building's Maritime Museum, which was inspired by ocean liners and features porthole windows. While this style was often used for public buildings such as train stations and airports, there are also residential examples in the Sunset District. Streamline Moderne was known for its modern and luxurious design, making it a popular choice for architects of the time.
Noe Valley boasts a rich and diverse architectural history with numerous styles represented throughout the neighborhood. From Victorian homes to Streamline Moderne buildings, Noe Valley architecture offers a unique blend of past and present. If you are interested in exploring the
homes for sale in Noe Valley
or want to learn more about the neighborhood's architectural styles,
reach out to Pacific Edge Real Estate
, a local
real estate agency
specializing in homes for sale in Noe Valley. Don't miss out on the opportunity to experience the beauty and charm of Noe Valley's architecture firsthand.