Raise your hand if you remember Etch-A-Sketch! For the last few years, local runner Lenny Maughan has been delighting fellow Strava users world-wide by essentially using the San Francisco landscape as a giant Etch-A-Sketch canvas, twisting and turning around corners to create striking and detailed images from the Strava app's route-tracking function.
We're particular fans of the tiger: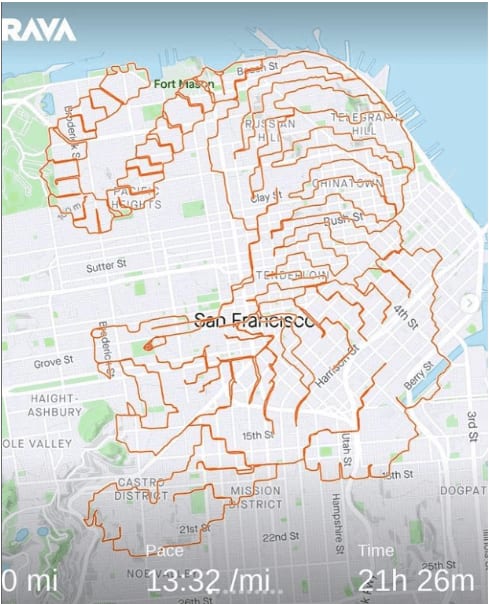 And of course, the mudflap girl: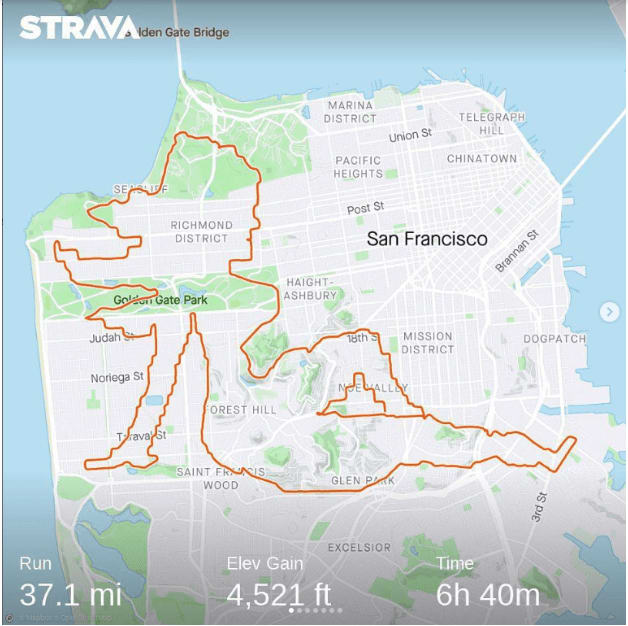 The dedication to the planning process (not to mention the actual running) is that much more impressive to those of us who walk San Francisco notoriously hilly streets on a daily basis. Let it not be said that there are no artists left in the city! Follow Lenny's adventures on Instagram HERE and look for a Rabbit to come in February, in celebration of Lunar New Year 2023.